Finding Recovery From Alcohol Addiction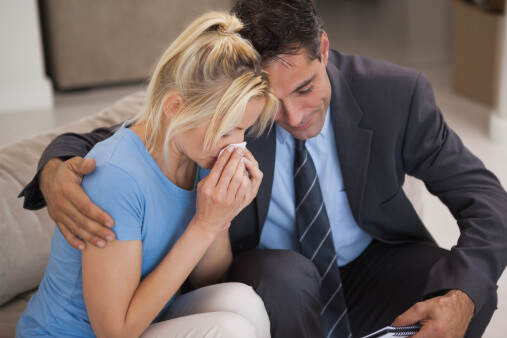 Have you realized that you need help for an alcohol addiction? If so, you're not alone. Thousands of people in the state of Arizona struggle with this issue every year. Perhaps your family and friends had an intervention for you, or maybe you came to this conclusion on your own.
Regardless of how you get to this point, we're glad you're here. Recognizing that you are struggling and that you want and need help is half the battle. From here, you can only go up.
Has Addiction Treatment in Scottsdale Not Lived up to Your Expectations?
One challenge that some may face when looking for addiction treatment in Scottsdale may involve health insurance coverage. Some of the centers for addiction treatment in Scottsdale may only accept health insurance from a limited amount of insurance companies. Naturally, this limits the number of patients who can enter their programs.
Fortunately, our Arizona treatment center accepts all kinds of major insurance plans. This includes United Healthcare, Humana, Health Net, Blue Cross Blue Shield, Aetna and Cigna health insurance plans.
If you have not found the addiction treatment in Scottsdale in your area to be good for you, we understand. But where do you go from here? Our treatment center is only a 2 hour drive from Scottsdale. We are close enough to your home that you can feel comfortable but far enough away that you can get out of your distinct home area and be able to focus fully on recovery.
Our Treatment Center Offers the Best in Alcohol Addiction Treatment
Our alcohol and drug addiction treatment center focuses on a 12-step program to help patients progress slowly into full recovery. Using this slow yet steady progression along with dual diagnosis treatment and a family participation program allows patients to get a well-rounded view of their recovery.
Dual diagnosis refers to underlying conditions that may be present along with addictions to drugs or alcohol. Some people experience depression, bipolar disorder or another mental health condition when they are addicted, and this not only complicates addictions, but it makes it impossible to fully recover if both conditions are not treated.
Our family participation program helps family members and close friends get involved in the recovery process. Several times throughout the 90 day program, we invite your family members to come and learn about what you are going through. This helps everyone recover and helps bring you closer as well.
Let our Treatment Center Help You Get Sober
At our Arizona treatment center, we offer all of the resources and amenities you need to get sober. In addition to our dual diagnosis treatment program and the family involvement program, we even have different forms of therapy that can shape you as a person and help you develop in ways you may have never thought were possible.
These programs, like yoga therapy, music therapy, and art therapy, offer you outlets for stress and anxiety and new ways of expressing your innermost feelings. The goal with all of our programs is to give you the best recovery experience possible.
So are you ready to make a serious change in your life? Are you ready to finally beat addiction and go on with the life you've always wanted to lead? If so, we are here for you.
Act soon to find treatment that finally fits your needs because the longer you wait to take action, the worse your addiction may become. Your new life can begin right now with the help of Recovery in Motion. All you need to do is pick up the phone and call 866-849-0901. We are here waiting for your call.