Finding a treatment center for alcoholism in Peoria AZ is not difficult. However, many people from Peoria have turned to Recovery In Motion instead. In fact, many people struggling with alcoholism in Peoria AZ have decided that traveling to our Tucson location is worth it for the quality of treatment they receive.
What Recovery In Motion Offers To Those Struggling With Alcoholism In Peoria AZ
Our goal at Recovery In Motion is to provide our clients with affordable addiction treatment in a safe, nurturing environment. We can work with our clients through detox, a residential rehab program or an intensive outpatient program to ensure they're getting the full, well-rounded care that they need. We also hire medical and supportive staff members who will help you work through each stage of treatment as smoothly as possible.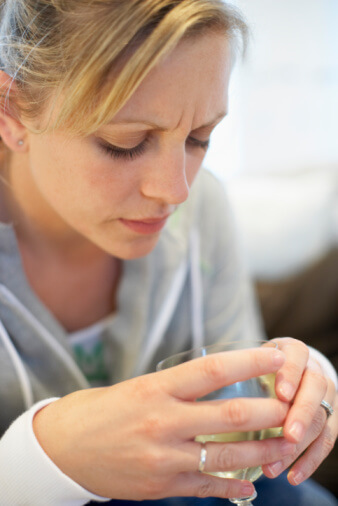 We offer both holistic and traditional approaches to addiction treatment. Each program that we add to our Recovery In Motion treatment center is backed by evidence and shown to improve the lives of those who go through them. There are more physical programs available, such as yoga, creative programs like music and art, as well as behavioral and group therapy programs. By combining different types of treatment, you improve your odds of achieving lasting sobriety.
If you are also struggling with a mental disorder, you'll be guided into a dual-diagnosis program. Through this program, your disorder will be diagnosed, you'll learn how to cope with it, and you'll be given medication as needed to help curb unwanted symptoms.
The Distance From Home Matters If You're Struggling With Alcoholism In Peoria AZ
Even with helpful programs and staff, some people might think that the two and a half hour drive to Tucson isn't worth the treatment. Seeking treatment for alcoholism in Peoria AZ could be a bad idea though, as you won't be getting enough distance from the familiar areas where your addiction took hold.
Staying close to home for treatment could trigger cravings for alcohol. In some cases, it only takes one noise or image to make you crave a drink, especially when you're early into addiction treatment. Although you can learn coping mechanisms to help you combat those triggers and cravings in the future, you're not going to have those mechanisms in place during the first few weeks of your treatment, when you're at your most vulnerable.
Getting help for alcoholism locally in Peoria AZ also means that you're going to be closer to familiar liquor stores when triggers and cravings hit. That knowledge is going to make it more tempting to leave treatment early to give your body what it seemingly needs. Although there will also be liquor stores in Tucson, seeking them out takes time and effort. By the time you've found one, you'll probably just change your mind and return to the treatment center.
Give Yourself The Distance You Need In Order To Obtain Lasting Sobriety
Getting help for alcoholism in Peoria AZ could keep you from the sober life you want. Recovery In Motion is far enough away from your home to help you stay on track. We also offer treatment programs that are designed to teach you and help you adopt an alcohol-free life. No matter where you are in the treatment process, we will help you through each program you'd like to take, no matter how long you're with us.
If you'd like to know more about Recovery In Motion's treatment programs or are interested in starting treatment as soon as possible, call us today at 866-849-0901.