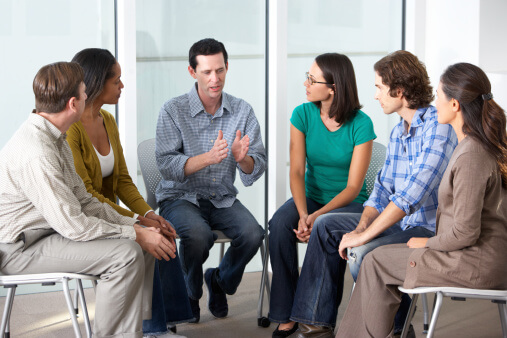 Deciding to enter addiction treatment is a brave first step. The next step is finding a drug rehab center that has the programs, doctors, and environment you need in order to focus on your recovery.
There are many treatment centers around the United States. Traveling to another state for treatment could put some strain on you during recovery, however. While a local Chandler AZ drug rehab center might seem ideal, traveling less than two hours to Tuscon AZ for treatment will provide you the benefit of a reasonably close proximity while still giving you the space you need to make quitting treatment less likely.
Why A Little Distance From A Chandler AZ Drug Rehab Center Matters
A Chandler AZ drug rehab center can keep you close to your loved ones, who can help you through the difficult challenges you'll face during addiction treatment. Their level of motivation can even be the deciding factor as to whether or not you stay in treatment. Their influence isn't the only thing that will keep you in a drug rehab center though. Your own willpower and determination can factor into whether or not you'll stay in treatment.
No matter what drug rehab center you go to for treatment, the medical professionals there cannot make you stay. They can help you with cravings and triggers, but if they become too much to handle, you may be tempted to leave treatment early to seek out the drugs you're trying to stop using. If you stay in a Chandler AZ drug rehab center close to your home, you could easily leave treatment and give into your cravings because triggers and temptations are so close by. By giving yourself distance between your home and the rehab center you enter, you're making the choice to leave treatment far more difficult.
Recovery In Motion Is An Excellent Alternative To A Chandler AZ Drug Rehab Center
If you want your loved ones involved with your treatment but need the distance away from your home, coming to Recovery In Motion in Tuscon, Arizona could be your best option. The two-hour span between your home and our treatment center can prevent you from leaving treatment early, yet allow your loved ones to be a part of your recovery process.
At our rehab center, we offer traditional and evidence-based programs that help our patients cope in life without returning to substance abuse. While going through treatment with us, our clients will live in apartments with two others and learn how to deal with social problems and interactions. This sort of housing also teaches them how to cook, clean, and maintain a healthy environment and lifestyle.
For patients also suffering from psychiatric disorders, we offer dual diagnosis therapy. Mistreated or unknown mental health issues can sometimes lead individuals to addiction in the first place. If left alone during treatment, these mental health issues can stand between people and their lasting sobriety. By offering dual diagnosis therapy, we help our clients overcome mental roadblocks associated with their mental health problems and give them the tools they need to focus on their recovery.
Getting Help For Your Addiction Is Only A Phone Call Away
If you're looking at addiction treatment centers, you know that your substance abuse problems are beyond your control. Reaching out as soon as possible will help you get your life back on track. You shouldn't stay with a local Chandler AZ drug rehab center to get that help though. Traveling to Recovery In Motion provides you with the care and distance you need to get your life on track.
Start your rehabilitation today. Call Recovery In Motion today at 866-849-0901 and let's discuss your recovery.