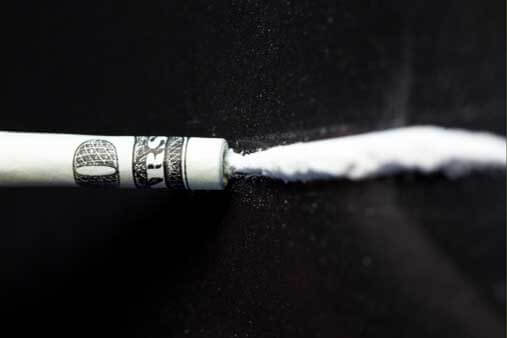 If you or a loved one live in the Mesa, Arizona area and have recently decided to get help for an addiction to heroin or cocaine, you're in luck. Even if the moment of self-discovery happened because of a family intervention, you will be very happy to find out there is an effective cocaine addiction treatment facility near Mesa.
Seeking Cocaine Addiction Treatment Near Mesa
Admitting the presence of an illness and asking for help is the most important step for you or your loved to take in order to get help. When that time comes, you will want to check out a drug and alcohol treatment center like Recovery in Motion, which is located in nearby Tucson. Our center is operated by a group of experienced, dedicated professionals who have been trained to help patients who are addicted to most kinds of substances, including cocaine. The only hope is that you or your loved one will reach out for help before a serious tragedy interrupts your lives.
Addiction Treatment Services at Recovery in Motion
When seeking cocaine addiction treatment near Mesa, you or your loved one will want to get the kind of treatment that will last a lifetime without relapses. At Recovery In Motion, an emphasis is placed upon Cognitive Behavioral Therapy and continual involvement with a 12-step program. We use a variety of modern, leading-edge treatment techniques that are proving to be very effective for patients.
These modern or alternative treatment techniques include options like recreational therapy, yoga, music and art therapy and dual diagnosis treatment. These modalities are used to help patients regain the life skills and coping capabilities that may have been displaced while they were caught up in the cycle of addiction. Recovery in Motion also focuses on family involvement in the treatment process through a formal family participation program. All of these options are administered by experienced addiction counselors who are charged with developing tailored treatment programs for patients.
Why Recovery in Motion is an Excellent Place to Get Cocaine Addiction Treatment Near Mesa
Recovery in Motion offers long-term (90 days or more) addiction treatment to adults who desperately want to reclaim their lives. Services are rendered in a very intimate setting, which promotes a healthy environment from which one receives quality treatment and care. Patients are housed in apartment-style units with 2–3 people in each apartment. They are given the opportunity to learn all the life skills they will need to resume properly caring for themselves on the outside.
All of these services are very affordable. Along with self-payment options like cash and credit cards, Recovery in Motion also accepts most private health insurance programs.
We believe in what we're doing. If you or your loved one were to leave and suffer a relapse within the first 90 days of completing treatment, we will bring you or your loved one back in for an additional 30-day follow up treatment program free of charge. We will also encourage you to continue participating in a 12-step program as an essential part of the ongoing recovery process.
If you or your loved one are experiencing significant problems related to substance abuse and addiction, you should act without delay to get the help you need.  You don't need to wait for an intervention to get help. All you or your loved one need to do is make the commitment to find your way back to a normal way of living without drugs. For more information about the services and the facility at Recovery in Motion, call us today at 866-849-0901.