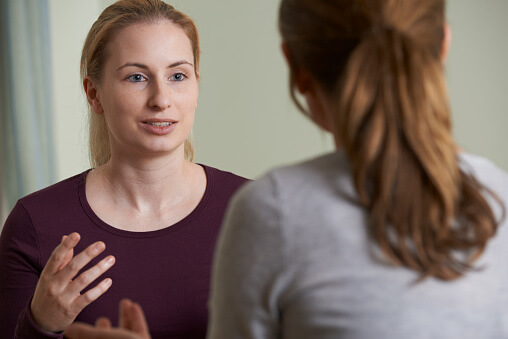 According to a report released by the University of Arizona, amphetamine-related hospital admissions have continued to increase each year in Arizona. Unfortunately, the number of individuals in this state who need treatment for meth continues to rise.
Because of the volatility of the drug and how quickly an individual can become addicted, it's vital that certified treatment methods be utilized. If you're a resident of Tucson, Arizona and are looking for certified meth treatment, there are options available for you.
Certified Treatment For Meth Involves Cognitive Behavioral Therapy
Individuals who are seeking certified treatment for meth will often engage in cognitive behavioral therapy. This type of therapy is designed to allow individuals to challenge the negative thought patterns they may experience in an effort to modify their behavior. This therapy is often utilized in combination with dual diagnosis or trauma therapy because it's an effective way to address lingering mental health or mood disorders. These techniques have proven to be very powerful when attempting to combat the behaviors that lead to abusing methamphetamine.
Cognitive behavioral therapy is widely favored for its ability to produce rapid results. On average, individuals receiving this type of therapy will receive approximately 16 sessions before a significant change occurs. Unlike other forms of treatment, cognitive behavioral therapy isn't open-ended and will come with a set date for when that portion of treatment has concluded.
Certified Treatment For Meth May Involve Residential Treatment
When it comes to recovery, there are several levels of care that are considered depending on the severity of an individual's addiction. For many individuals who are addicted to methamphetamine, higher levels of care than normal are often required.
Utilizing the correct level of care for patients' needs helps to ensure that they receive the best possible chance at success. It's common for individuals entering recovery to be wary of committing to a program, normally brought on by a lack of understanding for how serious their addiction issues really are.
Residential programs require individuals in recovery to live on-site during their treatment. This level of care is often utilized with treatment for meth because the early stages of withdrawal produce intense drug-seeking behavior. By staying on-site while they receive treatment, individuals in recovery are given the best chance at avoiding relapse while they learn new skills that can help promote sobriety.
More Information About Certified Treatment For Meth
If you or a loved one is seeking treatment for methamphetamine abuse, identifying the center where you will be the most comfortable can be an excellent first step to take. By maintaining comfort, you'll ensure that you can focus on your treatment and get one step closer to living a healthier life.
Recovery in Motion is a private rehabilitation center with 90 beds available to assist individuals suffering from methamphetamine abuse. We utilize evidence-based recovery techniques in order to offer the absolute best chance at success to individuals who are suffering from addiction. Our staff members are committed to the success of individuals in recovery and will do everything they can to ensure the success of their patients.
Don't wait to receive the help you need. Call Recovery in Motion today at 866-849-0901 for more information on how you can begin taking the necessary steps toward a happier tomorrow.