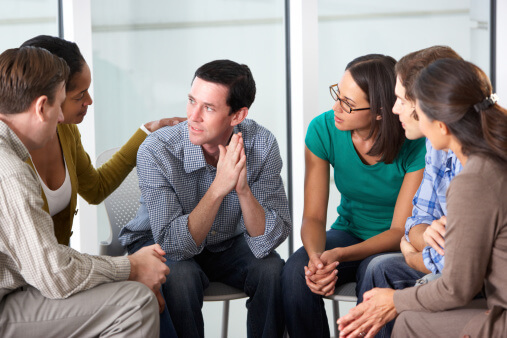 There are few things in life more difficult than trying to live with an addiction to opiate-based substances. The insidious addictive nature of these drugs pulls unsuspecting people in and refuses to let them go until it has destroyed their lives or they start fighting back by asking for help. If you live in the Arizona area and are dealing with an addiction that affects you and/or a loved one, there is help available.
Treatment for Opiate Addiction
The only way any kind of treatment for opiate addiction is going to be successful is if the individual is willing to commit to treatment. In the case of an intervention, it's still important for the addiction sufferer to finally succumb to their denial in order to be ready for help. When they are ready, there are plenty of facilities that focus on treatment for opiate addiction. If it's treatment for opiate addiction in Arizona, one would be hard-pressed to find a more reputable facility than Recovery in Motion in Tucson. In fact, it would be more than appropriate for out-of-state people to consider this treatment destination.
A Top Facility for Treatment for Opiate Addiction in Arizona
Recovery in Motion is a long-term inpatient treatment facility that focuses on treatment for opiate addiction as well as dual diagnosis treatment for individuals who may also be suffering from mental to emotional illnesses that exacerbate their drug use. The primary treatment modality use here is Cognitive Behavioral Therapy and counseling with an additional emphasis put on participation in some kind of a 12-step program. The facility is run by highly-trained and qualified individuals who have vast amounts of experience in dealing with patients with serious addiction issues.
More About the Services
In this day and age, traditional counseling methods are usually supplemented with a variety of different alternative treatment methods. At Recovery in Motion, counselors tailor a treatment program for patients that integrates both the Cognitive Behavioral Therapy with one to several holistic treatment options such as yoga therapy, family therapy, group therapy, trauma therapy, music therapy and art therapy. All of these options are used in conjunction with one another for the purpose of addressing the physical, emotional and spiritual needs of the patients.
They also put great emphasis on encouraging family participation in the recovery process. Through the use of a formal family participation program, family members are given the opportunity to become a vital part of their loved one's support mechanism that will become a critical part of the recovering process. By further promoting the need to stay involved in a 12-step programs, patients are given the opportunity to gather all the tools necessary for relapse prevention once on the outside.
All services are rendered with a focus on affordability. One of the primary reasons why people avoid getting treatment is due to financial concerns. With that in mind, Recovery in Motion is happy to accept most forms of private health insurance as the primary form of payment. Patients are housed in an apartment-like environment that allows them to reattain coping and life skills so they can return to a normal way of living.
If you or your loved one would like more information about the facility and/or the menu of services offered at Recovery in Motion, we encourage you to call us now at 866-849-0901. No matter where you or a loved one live, we will be more than happy to make sure that beds are available. Admitting to an illness is a big step. It's also the first step in what can be a lasting recovery and having a better life.