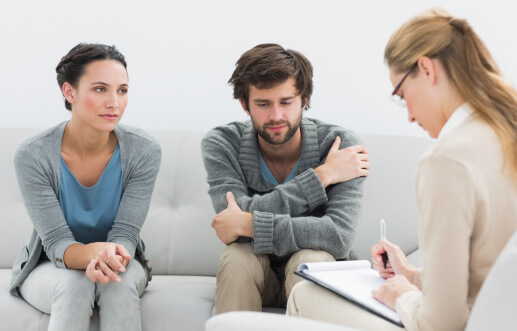 Did you ever get so wrapped up in the cycle of addiction to cocaine or heroin to the point you felt helpless and there was no way out? In fact, there is always a way out. But you'll need professional help. Cocaine addiction treatment from a licensed drug and alcohol treatment facility is by far the most effective method of recovery.
When is the Right Time to Get Cocaine Addiction Treatment?
Sometimes, people suffering from an addiction fail to see how drugs and/or alcohol are destroying their lives. Even when family members try an intervention, some addiction sufferers will crawl into a world of denial until tragedy eventually befalls them.
If you (or a loved one) are suffering from an addiction to substances like cocaine, the right time to get help is when you are ready to admit the existence of an illness and commit the time and effort to get the much needed help. Hopefully, that right time comes sooner rather than later because of the possible long-term effects of substance abuse.
Where to Get Cocaine Addiction Treatment
No matter where you or your family member might be located in the US, there is usually a licensed cocaine addiction treatment center in close proximity. In Tucson, Arizona, there is a nationally-recognized drug and alcohol treatment center named Recovery in Motion. Through the use of both traditional and modern treatment modalities, this facility has had significant success treating patients from all over the country.
If you or your loved live in the Arizona area, you can benefit by the facility's close proximity and convenience. If you or your loved one live in another state, you might want to consider the advantages of seeking treatment far away from the triggers and temptations you might encounter while trying to get treatment so close to home. Either way, you should definitely consider a quality treatment center like Recovery in Motion because of our solid reputation for caring.
The Services Offered at Recovery in Motion
If you or your loved one are looking for the kind of cocaine addiction treatment that will put you squarely on the right path to a lifelong recovery, this is an excellent place to start. The facility offers a wide range of treatment options administered by a professional staff of highly trained addiction counselors and clinicians. On a patient-by-patient basis, they develop a long-term treatment plan that focuses on 12-step program participation and cognitive behavioral therapy through counseling.
With the addition of dual diagnosis treatment for mental or emotional illnesses as well as modern therapy options, patients are taught the value of learning to care for themselves. These modern options include holistic treatment methods like yoga therapy, music therapy and art therapy, as well as recreational therapy. In all cases, families are encouraged to participate in a formal family participation program.
As part of the facility's long-term residential rehab program, patients are housed in attractive, clean apartments with 2–3 patients per room. The overall costs of treatment are very affordable. If you or your loved one have private health insurance, you will be happy to know Recovery in Motions accepts most types.
If you want to get yourself or your loved one started on the right path to a lasting recovery, Recover in Motion's staff encourage you to call us immediately at 866-849-0901. We would be happy to provide you or your loved one with information about our services, the facility, intervention, types of health insurance we accept and most importantly, how important it is to get help today.