When Nick Jones came home from Vietnam, he brought a heroin addiction back with him. He recalls feeling lost – knowing that he needed to stop but having no idea where to start or where to turn. Finally, he received the treatment that he needed to save his life. It was then that he resolved to be a leader in addiction treatment and began dedicating his own life to help save the lives of others. Nick founded Recovery in Motion because he saw a need for low-cost affordable treatment centers. He strongly believers that each and every person deserves effective addiction treatment. Recovery in Motion's low rates make it possible.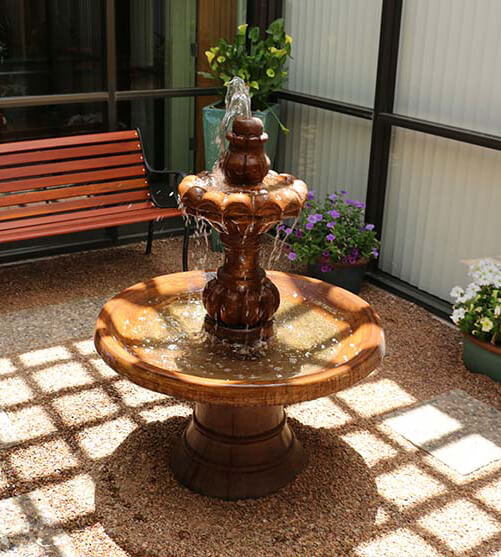 Recovery In Motion Treatment Center offers a full-service, holistic, dual diagnosis treatment program in a real life setting. Many people who suffer from an addictive disorder have several challenges besides addiction, which can hold back their progress in treatment.  Our program offers our clients the best opportunity for recovery by ensuring that any mental health issues are uncovered and treated. This gives us the ability to create an individualized treatment plan that works in their favor. Recovery in Motion also places a heavy emphasis on learning life-skills and we assist our patients in learning how to live a successful life. Our goal is that each client be prepared for a more fulfilling, sustainable life in recovery at an affordable price.
Call us today for a free no-obligation consultation over the phone. We hope that we are able to help you and your family with whatever you may be struggling with. You will find that our highly tailored, individualized treatment approach is affordable and absolutely worth it. Take this opportunity and make an investment in your life! Call Us Today.
Recovery In Motion accepts most insurance to cover the cost of treatment. Let us contact your insurance provider for you and get you the care you need. We are able to negotiate the best self-pay rates if insurance is not available. We provide quality treatment with affordable rates.
Recovery in Motion in the News
In this News feature, Recovery in Motion founder Nick Jones and Tessa Gabilondo share about Recovery in Motion's program. They talk about how families are affected by addiction and what can be done to seek healing and treatment as a family unit. Family participation in substance abuse treatment is vital and they have seen first hand the impact it makes on the treatment outcome. Tess shares that families often have to adjust in order to cope with the addict. When all is said and done, family members may also need treatment in the form of support groups or even inpatient treatment for codependency. Treatment at Recovery in Motion encompasses all of these concerns and helps families right along said their addicted loved ones.