Intensive Outpatient Program (IOP) For Addiction Treatment
An Intensive Outpatient Program (IOP) is the next progression in your recovery once you complete residential treatment, and it can also be an option for those with less severe forms of addiction. By going to the Intensive Outpatient Program (IOP) at Recovery in Motion, you'll have more freedom while you learn to embrace your recovery while still receiving the treatment and supervision that you need. It's been proven that the longer you stay in treatment, the better your chances are at long-term sobriety. This is why it's always recommended that you continue to receive help for as long as you can.
What is an Intensive Outpatient Program (IOP)?
After a treatment program is complete, the next level of treatment is an IOP. An IOP is continued treatment for addiction in a less rigorous environment. This allows the recovering individual a living environment in which he or she has just enough freedom to begin applying what was gained in treatment.
The period of time in early recovery should be spent mending important relationships, settling into new habits and practicing thought processes while still attending meetings and following the aftercare plan crafted in treatment.
Continuous addiction treatment while the recovering person lives at home allows family members to be part of the support system from the start of treatment.
Tucson Arizona Intensive Outpatient Programs (IOP)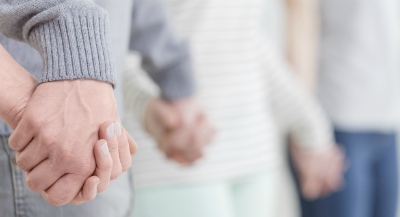 With Arizona bordering Mexico, it's vulnerable to a considerably high volume of drug trafficking. In fact, 40 percent of the drugs that come to America from Mexico come in through The Grand Canyon State, despite it only accounting for 13 percent of the border between the United States and Mexico. Perhaps this is part of the reason why Arizona ranks twelfth for substance overdose deaths but is the fifteenth most populous state in the country.
There is a special need for in Tucson so we have constructed our programs to serve a wide variety of people and their addictions. While participating in the Recovery in Motion intensive outpatient programs, group meetings and involvement in the 12-step program are encouraged and personal responsibility and accountability are stressed, which prepares one for the next step in his or her recovery journey.
For those progressing from a residential treatment program to an intensive outpatient program, we have designed the program to continue addiction treatment while giving one the decreased supervision needed to adapt to a new substance-free lifestyle. As a safe place to return to in difficult moments, our intensive outpatient programs provide a recovering individual with the support he or she needs in early recovery.
Transitioning to Continued Care with an Intensive Outpatient Program
Effective drug and alcohol treatment consists of graduating levels of treatment that begin with the highest level of care. For many, this is a residential treatment center in which one is immersed in treatment 24 hours per day, seven days per week.
Intensive outpatient programs remove one from treatment for a short period of time every day. This small amount of freedom allows the recovering individual to work through how he or she will apply reacquired and newly acquired skills to maintain sobriety in a lesser controlled environment.
Making the transition to a clean and sober lifestyle through an IOP increases the potential for long-term recovery. It provides a unique opportunity to fine tune strategies that promote health and abstinence in daily life when the time comes to progress to the next level of care.
Benefits of Intensive Outpatient Program – Relapse Prevention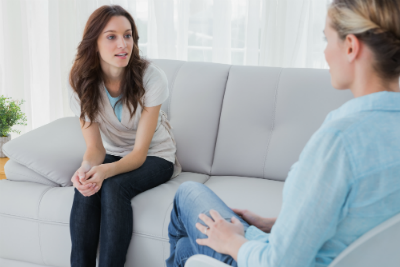 It is reported that 85 percent of those who enter substance abuse treatment relapse within one year, with 2/3 of those relapsing within several weeks of treatment. A solid aftercare plan is crucial to long-term abstinence from drugs and alcohol.
Returning to a home environment after treatment that may be rich with triggers is a high risk for someone who is battling the cravings of an addiction. An intensive outpatient program is a safe, secure, and dependable place to turn to when convictions to stay clean and sober become unstable.
Group therapy meetings encourage participants to consider other perspectives by hearing success stories with beginnings similar to one's own and also allows one to share his or her own story.
Cognitive therapy and other treatment strategies are continued in IOPs to help strengthen one's faith and confidence in him or herself to continue working the program and fight for sobriety.
Intensive outpatient programs provide a level of support to a newly recovering individual that prolongs stamina and motivation for a long, healthy life without drugs and alcohol.
IOP FOR LESSER FORMS OF ADDICTION
The Intensive Outpatient Program is also a great option for anyone who is in the early stages of addiction. If the addiction has not been prolonged for an extended period of time, it may be more beneficial for you to go through the program without being in residential treatment. The staff at Recovery in Motion can help you make this decision. Sometimes it is beneficial for a person to continue living with loved ones while they go through treatment so that they have family support. The program also has family sessions, so your family can get involved and you can all begin the healing process as you receive treatment.
Getting Involved with the Community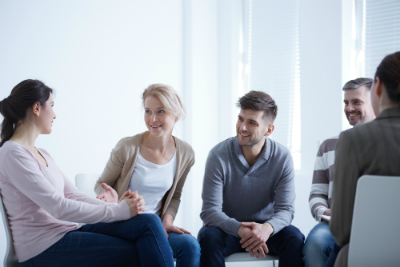 Recovery in Motion believes in evidence-based treatment methods as well as 12-step programs. Alcoholics Anonymous created the original 12-step model now used in many forms of addiction recovery. Its founders determined that the support of other people recovering from addiction is without parallel. While you're in treatment, you'll be going to outside 12-step meetings, which will allow you to grow your support group, and you'll hear a message of hope. These meetings are where you can gain from the experience, strength and hope from others who have been sober for years.
Recovery in Motion serves the people of Tucson, Arizona, as well as those from different parts of the country. If you're from San Diego, Chicago or anywhere else, Recovery in Motion provides you with the perfect location to begin a life in sobriety. Call today at (866) 418-1070 to find out more information about beginning a new life in our recovery programs.