Residential Rehab Program
There are several different levels of care to consider when the time comes to enter addiction treatment. In order to have the best chances at recovery, it's important to understand what the levels of care are and how they benefit those struggling with an addiction to alcohol or drugs. Many people suffering from the disease of addiction don't want to fully commit to a program of recovery because they often don't understand how powerful the disease of addiction can be. By trying to start off with a lesser level of care, your chances of recovery may not be as strong. Beginning treatment by entering a residential rehab program is the best choice for many patients.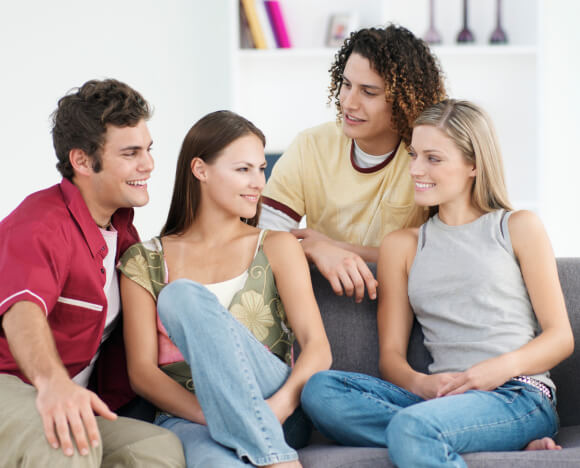 Residential Rehab Programs for Those Suffering from Chronic Relapse
If you're a victim of chronic relapse, you've probably seen how powerful the disease of addiction can be. Even if you've been able to acquire weeks or months of sobriety, you've seen how quickly your addiction can reach the levels it was at before you decided to stop. It'd be great to think that simply going to an outpatient program to get treatment would solve all of your issues, but it often will not when you have a history of relapse. Relapse almost always begins long before you ever pick up that first drink or drug, which is why beginning at an outpatient program is not beneficial in this situation.
Although entering a residential rehab program may seem excessive, you must understand that you need to be protected from yourself. At a residential rehab facility, you'll have the chance to feel completely safe and comfortable without worrying about the outside world triggering your addiction. Many people who chronically relapse don't make it through an outpatient program because they're still able to access drugs or alcohol as easily as before. In a residential rehab facility, you'll be able to begin the healing process and focus on your recovery, which gives you a much better chance of staying sober once you leave.
Additional Accountability and Structure at a Residential Rehab Program
Many people struggling with a drug or alcohol addiction lose sight of what it means to be a responsible, self-supporting adult. It's common for people struggling with addiction to lack responsibility and not follow through with personal and professional commitments. In order to stay sober, one must learn how to change many old habits that he or she had while they were in their addiction. This begins with accountability and structure. While in the residential program, you'll have a set schedule of group therapy and individual sessions that you need to attend while the rest of your day is also planned out.
Treatment Methods That Work
Recovery in Motion is passionate about helping people recover from the disease of addiction, which is why our treatment model is evidence-based. Evidence-based treatment models have been scientifically proven to help people recover from their addiction to alcohol or drugs. This includes solution-focused therapy as well as different evidence-based methods like Cognitive Behavioral Therapy (CBT). These work in conjunction with other therapy methods like art therapy, yoga therapy and music therapy.
Recovery in Motion also aims to provide you with the best treatment available so you can have a better chance of having long-term sobriety, which is why you'll also be evaluated for any other underlying mental illnesses. Dual diagnosis treatment is essential for those who not only want to get sober, but stay sober as well. All of the structure and tools you gain from the residential program will put you in a position to transition to an outpatient program with confidence.
Call 866-849-0901 for more information about the residential rehab program at Recovery in Motion. Don't wait any longer – put your recovery in motion today.