RESIDENTIAL REHAB PROGRAM IN TUCSON, AZ 
If you're a victim of chronic relapse, you've probably seen how powerful the disease of addiction can be. Even if you've been able to acquire weeks or months of sobriety, you've seen how quickly your addiction can reach the levels it was at before you decided to stop.
It'd be great to think that simply going to an outpatient treatment program to get treatment would solve all of your issues, but it often will not when you have a history of relapse. Relapse almost always begins long before you ever pick up that first drink or drug, which is why beginning at an outpatient program is not beneficial in this situation.
Although entering a residential rehab program may seem excessive, you must understand that you need to be protected from yourself. At a residential treatment facility, you'll have the chance to feel completely safe and comfortable without worrying about the outside world triggering your addiction.
Many people who chronically relapse don't make it through an outpatient program because they're still able to access drugs or alcohol as easily as before. In a residential rehab facility, you'll be able to begin the healing process and focus on your recovery, which gives you a much better chance of staying sober once you leave.
At Recovery In Motion, we are wholly committed to your long-term recovery so that you can live the happy and fulfilling life that is meant for you. Our Tucson facility is a state licensed holistic drug and alcohol treatment centers with evidence-based programs for adult men and women and is nationally accredited with The Joint Commission, which is the gold standard of accreditation for hospitals and treatment centers in America.
ARIZONA RESIDENTIAL REHAB PROGRAM – ACCOUNTABILITY AND STRUCTURE
The National Institute on Drug Abuse has stated that addicted individuals work through their dependency at their own rate; however, an adequate length of treatment is critical for success. Evidence has shown that treatment for less than 90 days does not produce the long-term recovery that addiction calls for. A 90-day treatment program in rehab gives one the time it takes to recover life skills and personal responsibility that active addiction took away, in a safe and structured environment designed to ease individuals into life outside of treatment.
Many people struggling with a drug or alcohol addiction lose sight of what it means to be a responsible, self-supporting adult. It's common for people struggling with addiction to lack responsibility and not follow through with personal and professional commitments. In order to stay sober, one must learn how to change many old habits that he or she had while they were in their addiction. This begins with accountability and structure. While in the residential program, you'll have a set schedule of group therapy and individual sessions that you need to attend while the rest of your day is also planned out.
ADDICTION TREATMENT METHODS THAT WORK
Recovery in Motion is passionate about helping people recover from the disease of addiction in Tucson, Arizona. Our treatment model is evidence-based. Evidence-based treatment models have been scientifically proven to help people recover from their addiction to alcohol or drugs. This includes solution-focused therapies that utilize Cognitive Behavioral Therapy (CBT) methods working in conjunction with other therapy methods like art therapy, yoga therapy, and music therapy.
Recovery in Motion also aims to provide you with the best treatment available so you can have a better chance of having long-term sobriety, which is why you'll also be evaluated for any other underlying mental illnesses. Dual diagnosis treatment is essential for those who not only want to get sober but stay sober as well. All of the structure and tools you gain from the residential program will put you in a position to transition to an outpatient program with confidence.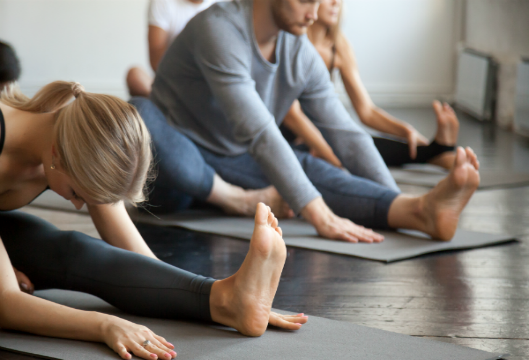 Our treatment programs are personally tailored to each individual and the unique characteristics of the addiction he or she is suffering. In treatment, we'll address any factors that could be exacerbating the addiction while taking the opportunity to help the individual gain the skills and confidence necessary to be successful in sobriety outside of the treatment center. In addition, we welcome loved ones to participate in the individual's recovery. The efforts of one trying to overcome addiction can be overshadowed by important relationships complicated by the addiction. Our approach incorporates loved ones for an inclusive healing of the addiction.
Our staff is compassionate and supportive in their methods throughout the duration of the program and is committed to your success. We'll help you to construct an aftercare plan to turn to after the residential rehab program is complete. We will help you smoothly transition to your next level of recovery equipped with a written plan to turn to in the face of relapse. We provide all of our graduates with the tools they need and more, to be successful.
While we understand that relapse can often be a big part of recovery, we strive to help our graduates avoid it. If, however, a relapse becomes part of your recovery, we invite you to come back to for another 30-day stay to strengthen your sobriety after your first relapse. It would be our pleasure to help you begin your journey to the fulfilling life you've always wanted, without the burden of a substance addiction.
Call (866) 418-1070 for more information about the residential rehab program at Recovery in Motion. Don't wait any longer – put your recovery in motion today.