Where addiction treatment is concerned, there will never be a "one-size-fits-all" program or method for assisting individuals in their journey to sobriety. Addiction is a chronic disease and requires treatment programs that can be tailored to the needs of the individual. Many times, this means extending treatment outside of those in treatment and including the members of their family in the treatment process as well. Many families are often unaware of how effective Family Therapy can be for those who have enrolled in a treatment program.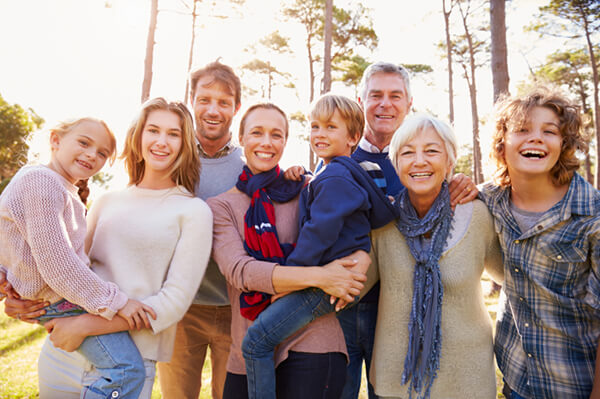 Family Therapy Can Be Incorporated Into Addiction Treatment?
This type of therapy is often based on the idea that a familial unit is a working system of different parts, with changes in one part of the system sometimes triggering a negative change in other areas. This means that when one member of the family is suffering from abuse or addiction to illicit substances, the entire family often suffers in some way as well. Family dynamics often change when addiction becomes part of the picture, allowing resentment or lies to build up until they have a negative effect on familial relationships. Family Therapy is designed to allow the entire family to cope, work through treatment, and heal as a unit.
With therapy designed for the family, it's often up to the individual in treatment to decide who would best be incorporated into the therapy sessions. Many therapists approach this by asking individuals who is most important to them, creating the possibility that close friends may be involved in therapy as well. This aspect of treatment normally begins after detox and progress has been made, when learning how to deal with triggers and cravings can begin. It's most helpful to those who have already shown a commitment to their treatment.
What Are The Goals Of Family Therapy?
There are often two primary goals for therapy that includes family members:
To strengthen emotional health

To give proper support
Specific objectives in this type of therapy are often tailored to the unique situation of the individual and the dynamic that exists with his or her family members. Each objective will normally work toward one of these two goals in order to increase the overall health and recovery of the family unit, ultimately decreasing the possibility for relapse through the strengthening of family ties.
Therapy including family members is often utilized directly in conjunction with dual diagnosis treatment or trauma therapy. Individuals suffering from mood disorders or mental illness in addition to their addiction often require additional care from those closest to them. This type of therapy may help those closest to someone in dual diagnosis treatment to understand that individual's struggles, helping loved ones to understand the ways they can assist in the treatment of their family member.
Who Benefits The Most From Family Therapy?
Anyone can benefit from Family Therapy, though many individuals who live a blue-collar lifestyle may find that it can be especially helpful for them. Individuals in the Chicago, San Diego, or Oklahoma region may benefit from pursuing addiction treatment in the Tucson, Arizona area. Therapy involving family members can be particularly effective in this part of the country.
Recovery in Motion offers a cost-effective 90-day program with an additional 90-day guarantee, ensuring that if relapse occurs the cost of treatment is fully covered. We also offer apartment housing where individuals can learn how to cook, keep themselves clean, and live with others. Rooms are currently available.
It's time to see how you can benefit from pursuing treatment for your patterned abuse or addiction. A change of scenery can often jump-start the treatment process, ensuring you have the ability to build the healthy habits you need to stay sober. Don't wait, call Recovery in Motion today at 866-849-0901.