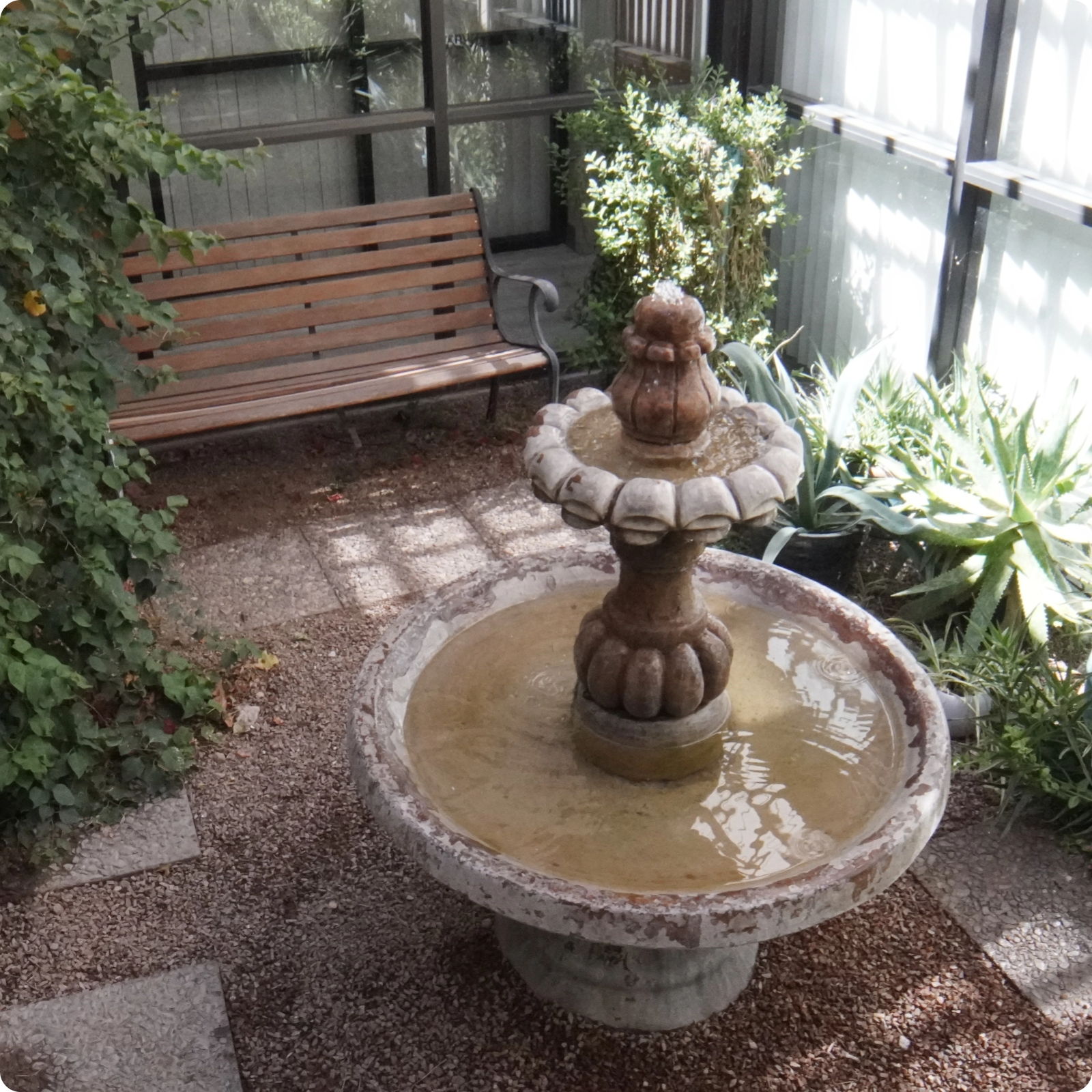 Tucson's #1 Private Rehab Center
Recovery In Motion is a drug and alcohol rehab located in Tucson, Arizona. Our goal is to help every client find sustainable sobriety and addiction recovery at an affordable price. Our community-centered environment is structured to facilitate life-long recovery from drug and alcohol addiction.
Recovery In Motion Treatment Center offers a dual-diagnosis treatment program. We treat co-occurring mental health and addiction issues in a real-life setting. By utilizing holistic treatments, we address the multiple factors that contribute to an addictive disorder. We treat the whole person and address any factors that could impede their progress in substance abuse rehab.
We take a clinical approach to drug and alcohol abuse treatment which offers our clients the best opportunity for successful, long-term recovery. Our full-service dual diagnosis program addresses our clients' mental health issues and teaches them the everyday life skills they need to thrive in a sober life.
Recovery In Motion's
Services
Recovery in Motion is sincerely devoted to helping our clients find life-long recovery that's free from drugs and alcohol. Our comprehensive substance abuse treatment program uses holistic and evidence-based strategies to heal.
Our affordable treatment services include excellent medical care and are facilitated by compassionate staff. Our care is tailored to the needs of each client. We emphasize preparing our clients for a healthy, fulfilling life. Our services are designed to assist those struggling with addiction through every phase of recovery. Our intervention specialists guide families through a process in which everyone feels respected and toward a positive outcome.
Native American Wellbriety
The Red Road to Wellbriety is a journey of hope and healing for Indigenous people seeking recovery. It draws from 12-Step Programs like Alcoholics Anonymous. We hope to provide our Indigenous clients with a path to recovery that incorporates traditional and 12-step values.
Intensive Outpatient Treatment
Several studies have shown that there is a correlation between the length of someone's stay in a treatment center and continued sobriety. Our program provides care that puts our clients in the best position to achieve and maintain long-term recovery.
Medication-Assisted Treatment
Medication-Assisted Treatment (MAT) utilizes medications such as Suboxone (Buprenorphine) and Vivitrol along with counseling and therapy to help people who are struggling with alcohol and opioid addictions.
Continuing Care & Aftercare
We recognize that recovery is a lifelong journey and are proud to offer several options for continuing care that help our clients stay clean and sober. Freedom from alcohol and drug addiction is possible.
Treatments
Individual Therapy
Sessions are designed to give clients time to process and share in a 1-on-1 setting with their therapist.
Group Therapy
Allows clients to develop positive relationships, practice social skills, and learn from peers in a structured environment.
Family Therapy
Addiction is a family disease. We treat the person suffering from addiction and their family.
12-Step
Alcoholics Anonymous and other 12-Step programs have helped thousands of people accept that they have an addiction and work through daily steps. Meetings provide structure and accountability.
Dual Diagnosis
Many people suffer from an undiagnosed mental health disorder that exacerbates their addiction.
Native American Wellbriety
There is a deep correlation between traditional Indigenous values and 12-Step programs. The wellbriety program aims to help Indigenous clients break the cycle of addiction.
Family Participation Program
Family behavior often enables addicts in their daily lives. Healing the family system is important for long-term recovery.
Life Skills Training
A prevention program that is effective in deterring people from experimenting with substances.
Intensive Outpatient Program
The next step after residential treatment; is an option for people with less severe forms of addiction.
Outpatient Program (OP)
Provides an intermediate level of recovery care while clients live at home, go to work or school, and take care of other responsibilities.
Dialectical Behavioral Therapy
Addresses behaviors of addiction that developed as ways to cope with situations through psychotherapy and skills training.
Anger Management
It's common for addicts to experience traumatic events and react with anger. Learning to manage anger is imperative to break the cycle of addiction.
Cognitive Behavioral Therapy
Designed to establish positive, practical thought patterns and allow people to manage emotions and reactions instead of turning to substances.
EMDR
Eye Movement Desensitization and Reprocessing is a psychotherapy method that is proven to help people recover from trauma.
Trauma-Informed Therapy
A history of trauma is often a factor in developing an addiction. Treating the root trauma is necessary for effective addiction treatment.
Co-occurring
Treats addiction and mental illness concurrently.

Insurance
Contact us today to find out how much of the cost of your treatment is covered by insurance. We accept AHCCCS American Indian Health Plan and AHCCCS Banner University Family Care. Verify your insurance with this simple form.