Although you'll be receiving excellent therapy from the staff at Recovery in Motion, some of the best help you'll receive will come from group therapy. Believe it or not, group therapy has been one of the most successful forms of helping people in long-term recovery. Groups are run by a facilitator who can help guide discussions, and there are aspects of recovery you'll learn from your peers that will help strengthen your recovery.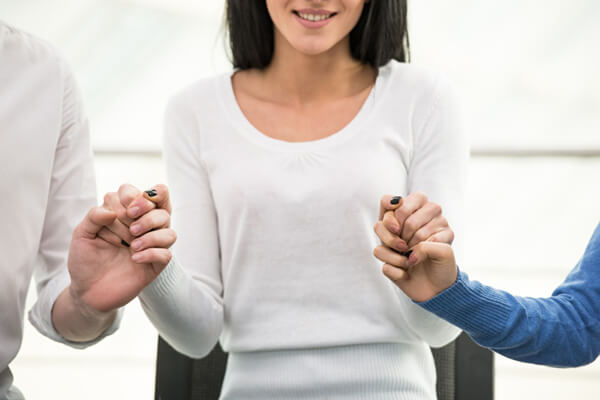 The History of Group Therapy and 12-Step Programs
People have been becoming addicted to alcohol and drugs for thousands of years, and up until the 1930s, many medical professionals thought that people suffering from addiction were hopeless. Although treatment facilities could help people get sober, it was virtually impossible for people to stay sober. This completely baffled the medical community of the time, and it was said that the only way someone in this hopeless situation could stay sober was if they went to jail or a sanitarium.
In the 1930s, a man named Bill Wilson was visited by a friend who had managed to stay sober. Bill was intrigued by how he did it, and he created the 12 steps of recovery. What Bill found when he met a man named Dr. Bob was that one person with the disease of addiction working with another was without parallel. He found that nothing helped keep him sober more than working with others to help them get sober, which is how the fellowship of Alcoholics Anonymous began. This is why treatment facilities today strongly encourage group therapy.
You're Not Alone
When you're stuck in your addiction, you can feel very alone. Your family, friends and coworkers don't understand why you just can't stop drinking or using. Some medical professionals don't fully understand either, but people who suffer from addiction do. When you're in a group setting, you'll begin to hear stories from other patients about what they've done in their addiction and how they felt. This is an incredible experience because you realize that you're not alone.
Relying on Each Other for Support
Group therapy is a place where you and your peers will discuss different aspects of addiction as well as recovery. You'll begin to see that you have incredible support from the people you just met. Strong bonds will be created, and you'll have a support group for those rough days while you're in treatment. This will help motivate you, and you'll find that you have the ability to motivate others as well.
At Recovery in Motion, you'll also be going to outside 12-step meetings, which is where you'll be able to meet others who were once where you are now. There's something amazing about hearing someone talk about their struggles with addiction and how far they've come by staying sober. By hearing these types of stories, you'll realize that no matter how far down you've gone, there is a genuine opportunity for you to live an incredible new life.
Your stay in treatment can last anywhere from 30 to 90 days, and it will help you build a strong foundation, but it's your support group that will help keep you sober. The relationships you build in treatment may last a lifetime, and you'll be there for one another to offer suggestions and support when you leave the center. Recovery in Motion is passionate about seeing people overcome their addiction, and there are currently rooms available, so call today at 866-849-0901.