The Role of Individual Therapy in Drug and Alcohol Rehabilitation
Individual therapy is a common element of most addiction treatment programs. Although addiction may be a similar experience among those who suffer from substance abuse, certain aspects are unique to each individual. Those unique aspects are treated within the individual therapy setting, just like more universal or common aspects may be addressed through group therapies.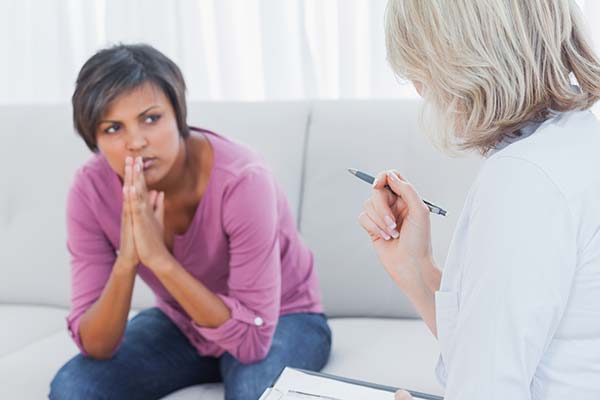 Specific Benefits of Individual Therapy in Addiction Treatment
According to one of the National Institute on Drug Abuse's own treatment manuals, individual therapy plays an integral role in addiction treatment. Individual therapy helps patients in many ways that other forms of therapy are not as effective, such as:
Helping patients recognize and admit their addiction

Recognizing signs and symptoms of their addiction experience

Teaching recognition of relapse triggers to ensure relapse prevention

Encouraging and motivating patients toward long-term sobriety

Monitoring of—and accountability for—abstinence through routine testing

Discouraging drug use on an ongoing and post-relapse basis

Learning how to identify drug use triggers and how substance abuse isn't a healthy coping mechanism

Developing more effective problem-solving skills

Introduction of the 12-step program for ongoing participation

Consistent encouragement in recovery as a lifelong process

Recognition and change of negative attitudes and behaviors toward relapse prevention

Improvement of self-esteem
Individual therapy sessions are structured by the therapist. But patients are largely able to discuss issues they consider important with guidance from the therapist for the most benefit from each counseling session.
Individual Therapy Within Stages of Drug and Alcohol Rehabilitation
Although each individual is unique, patients soon become aware that addiction follows certain patterns and creates similar experiences for all who suffer from the disease. Likewise, treatment follows certain patterns, although individual counseling is self-paced and must address individual needs. Still, even individual sessions are structured around specific stages of addiction treatment all patients in recovery progress through on the road to a lifelong freedom from addiction.
Those stages of treatment and individual therapy include:
Initiation of treatment

Early abstinence

Abstinence maintenance

Advanced recovery
Although these stages are consistent among all who work to recover from addiction, individual patients vary in how long it takes for them to transition from one stage into another. Individual counseling helps guide patients through these stages, which may overlap. Patients often slide backwards in their recovery and individual counseling can help get them back on track.
There is no "one-size fits all" approach to individual counseling. One-on-one treatment is a safe place where patients can work through their very unique needs, objectives, hurdles and experiences.
These sessions are often supplemented by treatment gained in group therapy, anger management sessions, family experiential therapy and trauma therapy. Subjects that a group may not need to dig into too deeply in the group setting can also be more closely explored in individual counseling. If dual-diagnosis treatment is part of patients' addiction, more can be learned about their co-occurring disorders and associated issues in individual sessions.
Individual Counseling for Addiction Treatment at Recovery In Motion in Tucson, AZ
In Tucson, Recovery in Motion provides residential addiction treatment that includes a variety of evidence-based therapies for a comprehensive and integrated approach to recovery. While individual patients are a strong focus in these programs, their families aren't forgotten. Entire families can be healed through family participation programs, experiential therapy and other types of treatment designed to help everyone recover together.
Everyone recovers from addiction a little differently. In fact, our treatment philosophy is based on this fact. Call Recovery In Motion now at 866-849-0901 to learn more about how individual counseling can help you or your loved one overcome addiction and gain the necessary insights and skills to achieve lifelong recovery.