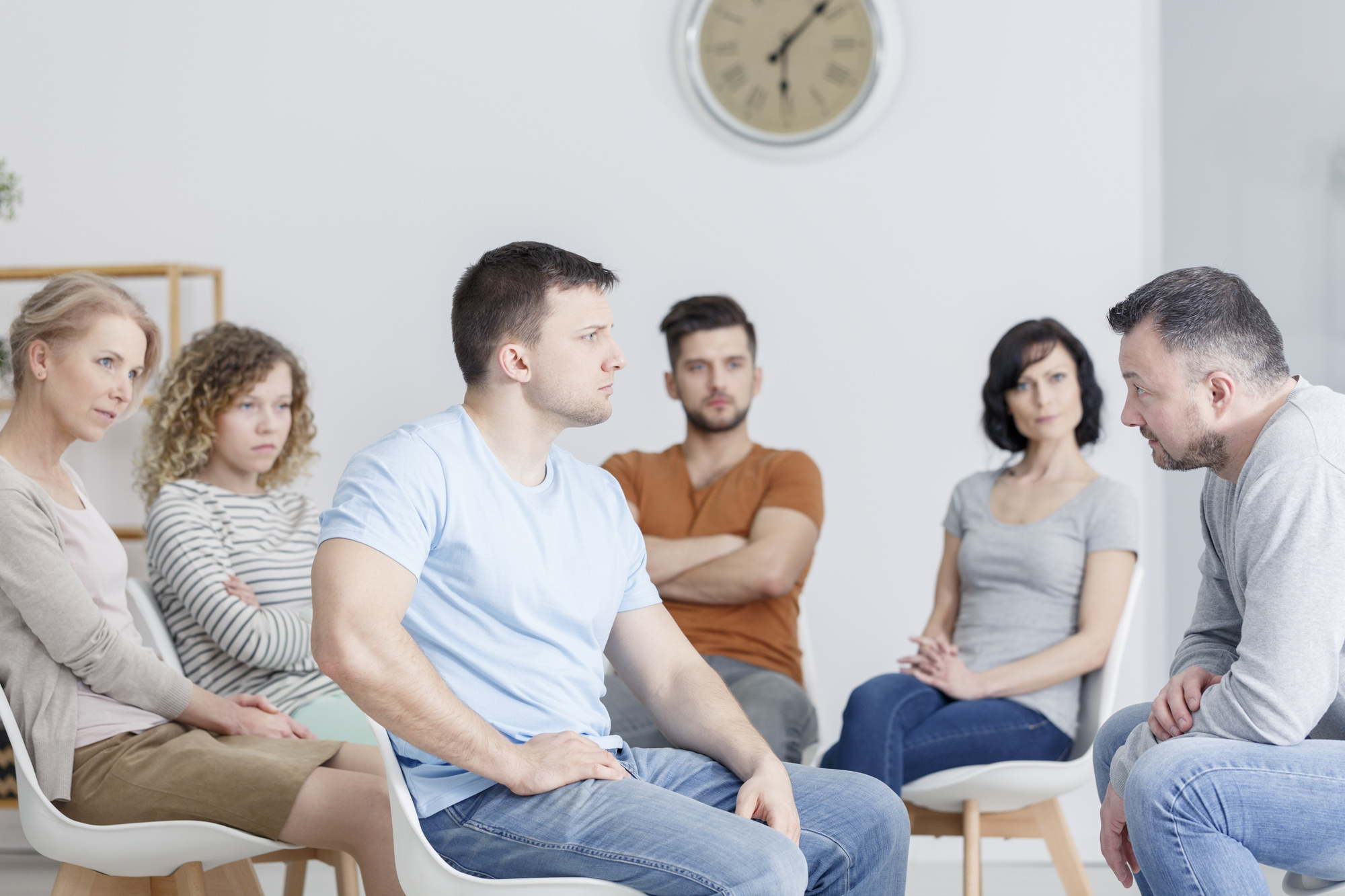 How to Stage an Intervention – The Complete Guide
Addiction can be a scary thing to deal with.
And sadly, drug and alcohol addictions don't just affect the abuser. Many times they can destroy families and friendships. So what do you do if you think someone you love is heading down the dark path of self-destruction?
Sometimes it takes more than hand holding and pleading.
Sometimes, with the help of professionals you trust, it takes a long and probably difficult sit-down. These confrontations are called interventions.
Interventions can be difficult to set up. Knowing what to say to your loved one will go a long way in helping them on the road to recovery. Keep reading for more information on how to stage an intervention.
What's an Intervention?
So what exactly is an intervention?
Interventions are usually a combination of programs or strategies that are designed to create a change in an individual's behavior. These programs or strategies are usually coordinated with a group of loved ones and health professionals.
Interventions should never be conducted at the spur of the moment. For effective life changes, they must be carefully planned. You must know the right thing to say to your loved one.
And the right people must be present for this meeting.
An effective intervention will: provide examples of destructive and abusive behavior; offer a prearranged recovery path with goals and steps and rules; and will explain what every person present in the intervention will do if the receiver refuses treatment.
How to Stage An Intervention
When planning an intervention there are some important steps to consider.
1. What's the Game Plan?
First and foremost, concerned family members must realize there's a problem. As soon as the problem is defined, it's time to create a planning group.
These members must be invested and must be prepared to consult with therapists and medical personnel. Always make sure you have backup and support from professionals.
2. Research
Knowing the ins and outs of addiction can be an overwhelming process.
But having facts to back you up when you stage your intervention is important. Researching treatment options and the long recovery process an addicted person must go through, will prepare you as much as your loved one.
Sometimes the stark reality of an illness is enough to get a person back on the right path.
3. Get Your Team Together
Interventions take a lot of emotional work. Having a solid team of people you trust and respect at your back will be essential. Always make sure you have an impartial third-party member like a counselor or therapist involved to keep you on track during your talks.
4. Figure Out the Consequences
Make sure you have a clear list of consequences.
Each member of the intervention group should know what they will do if the intervention fails and treatment isn't sought. For example, if the intervention ultimately fails, the loved one you're hoping to help may be asked to move out.
5. Hold an Intervention
Eventually, all of your planning and research will lead to a very difficult talk.
Each member of the intervention group should take this time to say what they need to your loved one. State facts. Express concerns. Give the desired treatment plan.
Do not be confrontational. Remaining calm and practical will make this time far more effective. Stand your ground though and be prepared for violent outbursts.
Who Should Attend an Intervention
We touched on this briefly in the section above. But knowing who should be present at an intervention is important to nail down early in the planning stages.
The most important member (or members) of your intervention group is the professional. Consulting an addiction professional like a licensed alcohol or drug counselor, social worker or therapist will ensure your group is rounded out with an impartial party.
Professionals have years of experience, knowledge and training backing them up. Which makes them the perfect person to back you up.
When it comes to choosing family you want to have present in an intervention, make sure these members are willing to confront and be confronted. This will be difficult for all parties involved.
Being prepared to face your loved one's defensive behavior and the lifestyle choices they've made will be hard.
What To Say at an Intervention
Finding the right words during an intervention can be hard. The last thing you want to do is come off as an enabler. But you also want to make sure your loved one knows that they are loved. And cared for.
That is, after all, the purpose of holding an intervention.
"I love you"
Telling your loved one that you love them can help remind them that they are not alone. Addiction is a lonely thing. Addiction in and of itself is a comfort. So you must remind your loved one that you are there for them. And that you want them to get better.
"Our Kids Need Their Parents"
Sometimes bringing children into the intervention discussion can help as well. Mention how children of addicted persons deal with some tough societal issues like poverty and addiction of their own can help bring reality down on your loved one.
"Addiction Treatments Work"
Having addiction treatment statistics is important. Cold hard facts are hard to ignore. There is solid proof that addiction treatment programs and therapy helps. With guidelines, goals and structure, addictions can be beaten.
"I'm Here For You"
Recovery doesn't have to be a thing that your loved one goes through alone.
Reminding your loved one that they are not alone should be reiterated. Since many addicts start using because their friends or partners have started using, it can seem impossible to break the habit. But there is so much more to life than your loved one's vice.
Tell them that you're here for them. And be prepared to support them through their recovery journey. Addiction treatments don't have to be a solitary thing.
Your Loved Ones Deserve a Second Chance
Knowing how to stage an intervention will prepare you for facing your loved one's self-destructive behavior. With rehab centers and addiction professionals all over the continental United States, we can help you create the right intervention team for your loved one.
And hopefully get them on the path to recover.