A Drug & Alcohol Addiction Treatment Center Can Help You Through Alcohol Withdrawal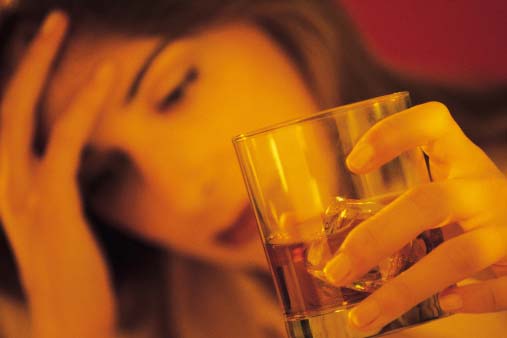 For people trying to overcome an alcohol addiction, the prospect of experiencing alcohol withdrawal symptoms can be so daunting that they continue to drink to keep those symptoms at bay. But avoiding this necessary step toward recovery means to continue down a path of self-destruction.
To overcome an alcohol addiction, alcohol withdrawal must be faced. To make this experience more comfortable, safer and less frightening, a quality drug and alcohol addiction treatment center can help you through alcohol withdrawal.
Symptoms of Alcohol Withdrawal
Symptoms of alcohol withdrawal may start as soon as two hours following the last drink. These symptoms may be uncomfortable and, for seriously addicted patients, they can be severe. According to medical research, 1–5% of people going through withdrawal from alcohol die from seizures and delirium tremens (DTs), which include confusion, rapid heartbeat, and fever.
An alcohol addiction treatment center can reduce the potential of experiencing seizures or DTs during withdrawal from alcohol. Other symptoms that can be more easily endured and lessened through help from an alcohol addiction treatment center include:
Anxiety

Fever

Nausea

Shaky hands

Sweating

Vomiting

Headache

Insomnia

Visual, tactile or auditory hallucinations

Seizures

Irregular or rapid heartbeat

High blood pressure

Tremors
Addiction Treatment Is the Only Means to Prevent Future Alcohol Withdrawal
Withdrawal from alcohol doesn't "cure" addiction. This is why addiction treatment is necessary following alcohol detox to ensure recovery is possible. For alcohol dependence, intensive residential treatment is often necessary. In fact, patients benefit from lengthy programs, rather than short-term treatment options.
As part of a comprehensive addiction recovery program, treatments and therapies helpful for ensuring relapse doesn't occur include:
Cognitive behavioral therapy

Dual-diagnosis treatment for disorders such as: depression, PTSD, anxiety or OCD

Individual counseling

Other evidence-based therapies
Alcohol Addiction Treatment in Arizona AZ
Alcohol addiction treatment in Arizona AZ can not only help patients get through withdrawal from alcohol safely and as comfortably as possible but can also provide a pathway to lasting recovery through evidence-based treatment methods. Recovery in Motion in Tucson provides a safe, comfortable environment for overcoming alcohol addiction. Through cognitive behavioral therapy, 12-step program involvement and other evidence-based therapies as part of dual diagnosis treatment, Recovery in Motion helps patients regain control over their lives for a real chance at a bright, happy future.
Call Recovery in Motion now at (866) 418-1070 to learn more about affordable individualized addiction treatment for alcohol addiction. Rooms are available now, so don't wait.