Are the Best Alcohol Rehab Centers Always in Well Known?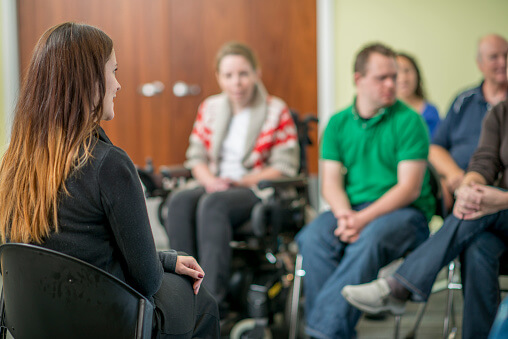 Trying to find the best alcohol rehab centers to choose from can be like searching for needles in a haystack. A web search easily leads to hundreds of options, some of which you may be familiar with and others that are a mystery to you. All of these options purport to be the best alcohol rehab centers. But are they the best for you?
Searching for the Best Alcohol Rehab Centers
When it's time for you to get help in one of the best alcohol rehab centers, don't be fooled by some well-known options. Being the best known in the field of addiction treatment doesn't automatically mean a facility is the most effective. In fact, you may find your best treatment actually comes from a much less-known facility where you are treated as an individual with unique needs.
Another method people use when looking for the right treatment options is to check online reviews. That method isn't always as dependable as you might think. Online reviews often aren't legitimate. As search engines turn to online reviews to boost the visibility of brands online, many rehabs paid people to write reviews for them. Many of these people have never even seen the inside of a rehab facility. As a result, their reviews do nothing to help you assess a facility.
Narrowing the Field to the Best Alcohol Rehab Centers
Things are often not as they appear on the web in a search for the right rehab. Often, a well-known facility may not be the right fit for you. Therefore, you need a reliable means of evaluating options and narrowing the field of rehabs from which to choose.
The best way to find the alcohol rehab best suited to your needs is to consider what you wish to gain from rehab. Are you looking for a retreat from life, or to focus intently on rehabilitation and lasting recovery? If you don't think massages, swimming pools, and horseback riding are what you need to become sober for the long term, you will be better served by attending an affordable, comprehensive alcohol rehab in sunny Tucson.
Recovery In Motion: An Accredited Long-Term Residential Alcohol Treatment Facility
Recovery In Motion is a Tucson, Arizona-based long-term residential rehab. Unlike retreat-oriented facilities, Recovery In Motion provides comprehensive treatment focus without the added expense or distraction of elements that seem right for you. Treatment includes:
Medically supervised detox

Individual counseling

Group therapy

Cognitive behavioral therapy

Dual diagnosis treatment

Integration of the 12 steps

Employee Assistance Program coordination to help you keep your job

Dialectical behavioral therapy

Anger management, as needed

Trauma therapy

Life-skills training

Relapse prevention education

Aftercare support
If you (or someone you love) are ready for accredited alcohol rehab focused on first-time success, call Recovery In Motion at (866) 418-1070. Recovery In Motion may not be the best known, but we provide the affordable treatment you need to gain successful and long-lasting recovery.