In Addiction Treatment, What is Considered A Long-Term Treatment Center?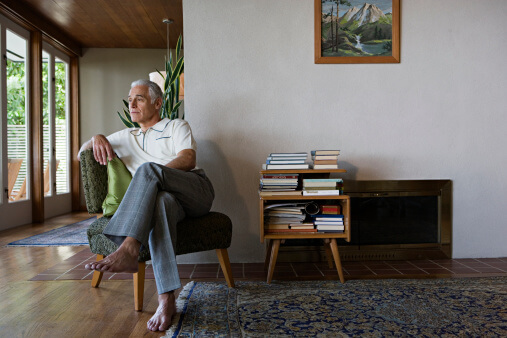 Treating addiction is not something that can be achieved overnight, and facilities that claim to assist patients to recover in a couple of days from either a drug or alcohol dependency problem are certainly too good to be real.
Statistics indicate that long-term treatment is easier for clients who seek lifelong sobriety and want to prevent a relapse. However, many prospective patients want to know what to expect from a long-term treatment center. Take a closer look at the programs available and the typical facilities in a long-term treatment center for addiction.
Program Duration in a Long-Term Treatment Center
Long-term treatment isn't an exact number of days, but it's always longer than the alternative, which is short-term treatment. Typically, the shortest residential program available to those struggling with addiction is 30 days. Long-term treatment tends to be 60 days to 180 days.
The full three months allows for patients to establish routines and habits that can help them resist relapse in the future, but it's also short enough that patients won't become too dependent on this structure.
Accommodation and Life Skills Training in Long-Term Care
Beyond the duration of the program, a long-term treatment center is characterized by the kind of living situation available to patients. Ideally, the program would encourage patients to establish daily habits that strengthen both the quality of life and overall health.
Semi-private housing gives patients more independence, but there's still the accountability that's so important in an addiction treatment program. Patients will also be able to learn valuable life skills that range from learning how to cook healthy meals to learning to coexist with others in a shared environment.
Benefits of Long-Term Addiction Treatment
The benefits of attending a long-term addiction treatment program are numerous, but the most important is an increased chance at lifelong sobriety. Patients who attend long-term addiction treatment programs, rather than short-term programs, are more likely to avoid relapse in the years to come.
Long-term addiction treatment also helps patients to treat more than just the physical symptoms of withdrawal, and extended therapy can get to the heart of addiction. This might be through things like cognitive behavioral therapy or through three months of group therapy. In addition treatment allows for patients to start creating a new life, new healthy habits and a new routine that doesn't depend on drugs or alcohol.
At Recovery in Motion in Tucson, Arizona, patients can achieve recovery through a long-term treatment program. Call (866) 418-1070 for more information on taking control over your life and embracing the sobriety you deserve.