Guide: The Opioid Epidemic in Arizona
If you're up on the current news in Arizona, chances are you've heard of the opioid epidemic. It's a serious problem that is sweeping the state and the nation at large, and society can't afford to ignore it. It's killing people every day, and more and more are overdosing on opiates.
But what exactly is this opioid epidemic? What makes it an epidemic, and what's being done about it? In this article, we'll go over some of the causes of the problem and go over exactly what the opioid crisis in Arizona means.
Read on for a guide to this problem and what you need to know about it. If you or a loved one are affected, there is hope for recovery.
---
---
What is an Opioid Epidemic?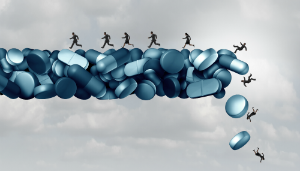 The opioid epidemic seems to be a buzzword that often gets thrown around in conversations, but you'd be surprised to know that only a few people know what it actually is. Even fewer know how serious it is or what can be done about it.
Opioid is the name given to a line of powerful painkillers that have been shown to be highly addictive. People usually take opioids for chronic pain. Even those who begin an opioid treatment honestly can find themselves wrapped up in something they never wanted to be part of.
---
What Makes it an Epidemic?
Health officials call the abuse of opioids an epidemic when the problem grows to be widespread and many people are dying due to the consumption of lethal amounts of opioids.
The opioid crisis in Arizona is not to be taken lightly. Thousands of people have overdosed on opioids in a short span of time, and many have even lost their lives to an overdose of opioids.
With well over 300,000 opioid prescriptions dispensed in Arizona in just a month's time, it's no wonder that there's such a serious problem.
In fact, the governor of Arizona recently declared the opioid crisis a public health emergency. This was meant to increase efforts to fight the abuse of opioids.
An epidemic shows that there is a serious problem or something very broken in the system, and it calls for action to be taken to prevent further loss of life.
---
How Does an Epidemic Happen?
Of course, usually, these explosions of opioid overdoses do not simply occur at random.
It's not often that a person is prescribed an opioid to treat their pain and then overdoses by accident, or overdoses as soon as they begin their treatment regimen.
Instead, overdose-related deaths usually occur as the result of drug addiction. Opioid addiction can happen to anyone, as these substances have a high potential of causing dependency.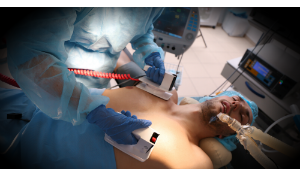 Once an opioid has its hooks in someone, they are usually reliant on opioids both physically and psychologically.
When a drug becomes popular and many people begin to abuse it, the unfortunate symptoms like overdoses begin to spread like wildfire.
Drug addiction can be a confusing topic, but the more you know, the better equipped you will be to handle it properly.
---
---
Causes of the Problem
Addiction is one of the biggest factors leading to the abuse and eventual overdose of opioids.
In fact, a recent statistic released revealed that around 40 percent of people experiencing a suspected overdose had received opioid prescriptions from 10 or more providers.
This usually means that the person in question went to great lengths to feed their opioid habit.
Even more unfortunate, many doctors prescribing opioids to new patients are not checking the database to see how many times they've been prescribed the drug in the past and by how many other providers.
Checking it could easily prevent the rapid spread of drug abuse, as a doctor could quickly grow suspicious of a person who claims to desperately need more opioids but already has prescriptions from other doctors as well.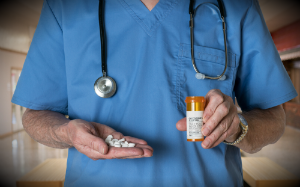 Easy access to a highly addictive drug are ingredients for a public disaster like an opioid epidemic. Patients simply have to visit a doctor and complain of ongoing pain, and they can be prescribed a powerful drug with relative ease.
Even those who do not set out to abuse drugs in an effort to get high or feel a certain way can find themselves addicted. Once addiction takes hold, overdoses are an unfortunate but natural byproduct of widespread drug abuse.
---
What is Being Done to Resolve the Crisis?
It's clear that there's an opioid epidemic going on in Arizona, but what's being done about it? Are any efforts being made to stop it?
Luckily, the answer is yes. Once the governor declared the situation a public health emergency, organizations began to take the issue more seriously and possible resolutions were set in motion.
Numbers relating to the opioid epidemic are now being closely monitored and checked for progress.
The Controlled Substances Prescription Monitoring Program was put into place. This monitoring program consists of an electronic database that collections information on substance prescriptions.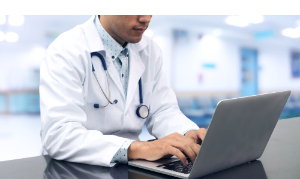 Doctors can use this database to check on their patient's history before handing over another prescription for a drug that they're misusing in a deadly way.
In recent months, a new mandate was passed that requires providers to check this database before prescribing opioids or benzodiazepines, which have a high rate of complication when combined with opioids.
---
---
Treatment for Opioid Addiction
If you or anyone close to you is abusing opioids, you need to treat the situation with the ultimate urgency and seriousness.
Opioid addiction or misuse is quickly leading to deaths all across Arizona, and you don't want the person you love to be just another statistic.
There are treatment options available for opioid abuse in Arizona. Drug rehab centers are geared up to help those who are addicted to the sneaky killers we call opioids.
From therapy and detox to outpatient and inpatient programs, there are options for people at all stages of opioid abuse. We can also help with interventions and life skills training.
Contact us today if you are ready to seek hope and healing. Recovery from drug addiction is possible, so don't wait a moment longer to seek help.