Treatment for Chronic Relapse
Tailored for a Successful Life-Long Recovery
Recovery in Motion offers clients a caring, community-centered environment for substance abuse treatment in Tucson, Arizona. We provide holistic, clinically based drug & alcohol treatment for adult women and men at affordable prices. Many of our clients have been through numerous treatment centers with the hopes of remaining sober from their drug of choice. We want to be the last treatment center you visit on your road to recovery.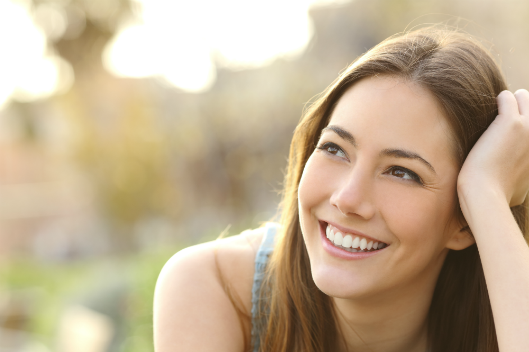 We want to talk to you about the true costs of addiction, substance abuse treatment and what you need to get clean and live a life of sobriety. Getting your questions answered and educating you on everything treatment-related is just a call away.
You will find that our highly tailored, individualized treatment approach is affordable and absolutely worth it. Why? Because you or your loved one are worth it and the value you add to your family is worth it.
Recovery in Motion in Tucson, Arizona is on your side when it comes to a treatment budget. We accept most insurance policies to cover the cost of addiction treatment and we contact your insurance provider on your behalf. Being in your corner means dealing with your insurance provider to get you the best deal and negotiating the best self-pay rates.
Recovery in Motion understands that it is your life and your family, that is enough to motivate us to get you or your loved one the treatment you need at a price that you can afford.
Benefits of Recovery in Motion
Affordable Addiction Treatment, Designed for Success
Recovery in Motion's drug & alcohol treatment facility offers full-service individualized treatment plans. We're all about effectiveness at Recovery in Motion; our dual diagnosis programs offer one-on-one sessions for you or your loved one to help find the root of addictions. Being a state licensed, dual-diagnosis treatment center that is nationally accredited by the Joint Commission gives us the tools and resources to help you or your loved one in your recovery.
Recovery in Motion likes to learn from our clients, many people who suffer from an addictive disorder also come to us with underlying issues—trauma that fueled the depth of their addiction or their addiction getting so out of their control that they have found themselves struggling with the trauma directly correlated to their addiction.
Our goal for each client is to provide them with the treatment, time, and care they need to want to live a life of sobriety.  We provide an individualized treatment program specifically designed for each client.
Providing Value in Substance Abuse Treatment
We would like to say, that what sets Recovery in Motion apart is the fact that we care; we care about the person that steps through our doors, we care about the families that come to us looking for guidance and we would like to say that we actually care about what caused our client to become so addicted to their drug of choice. But that's not what makes a person want to get clean and stay sober.
What matters is the type of care we offer—the comprehensive treatment that provides tools for success. What matters is our methods of inspiring a person to stay abstinent from drugs and alcohol and want to remain sober and happy in recovery. What sets us apart is the reality of the situation.
That is why we provide affordable prices for treatment because you are someone's daughter, son, mother, or father and what is truly important is you getting back to them better than when you left. Remember one thing; you don't have to do this alone; we are here to help you through and guide you.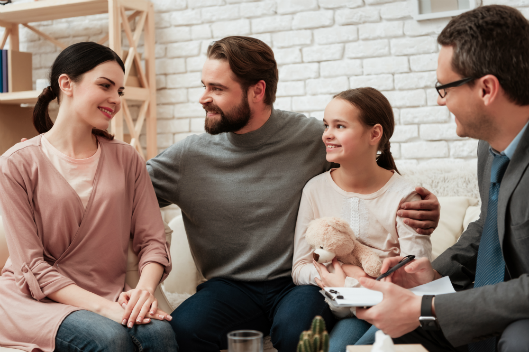 Recovery in Motion's family involvement is one of the aspects of our treatment that sets us apart from other treatment facilities. Our family group facilitator brings a spirit to our facility that is unmatched by others.
Highly trained, gifted and dedicated to their craft, our family group facilitator offering constructive support and a beyond parallel experience for the whole family. Our family program offers therapeutic support and education for the family on how to properly support recovery for themselves and their family members.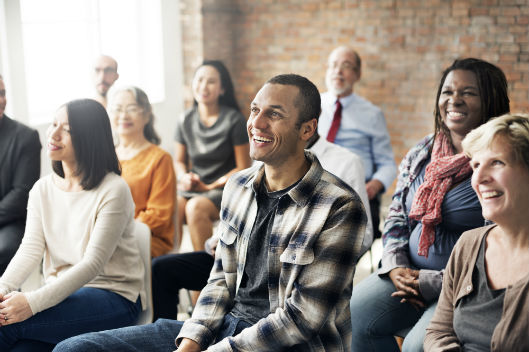 Life Skills & Training
Living in active addiction for years has negative repercussions in all areas of life. Career goals, social skills, family dynamics, and self-worth; these areas of someone's life cannot be fixed overnight or treated with normal substance abuse treatment methods.
Recovery in Motion goes above and beyond the normal to instill healthy coping mechanisms with tools to function normally within personal, social and professional environments.
Our life skills training programs generally consist of three major components to help our clients get back into the job market and confident enough to start supporting their family:
Self-management & self-esteem Skills
Social & communication skills
Information & tools for maintaining a happy fulfilling life in recovery
Our life skills training utilizes techniques like instruction, demonstration, reinforcement, feedback, and real-life application. More often than not, it's the little things that matter when it comes to substance treatment, the little things are what Recovery in Motion does best.
The human element that gets corrupted in active addiction is important to nurture and support. Because at the end of the day it is the person who refrains for doing drugs—it is a human element that loves their family enough to want to be better and do better, and it's a person's potential that is worth investing in. Trust in Recovery in Motion to be the last drug & alcohol rehab you visit for treatment.
Amenities and Treatment Options
Weekend Passes After Family Group
Now is the time to rebuild those familial bonds. Recovery in Motion knows what it is like to be in and watch active addiction. You may have spent so many years in active addiction your family does not know who you are or what you like anymore. They may only know the drug-seeking behavior that has corrupted your mind. Having your family in your life, involved with your recovery, getting to know the real you as you rekindle your passion for life is and will always be important to Recovery in Motion.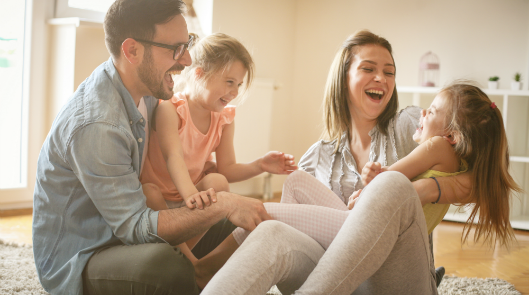 Yoga & Gym Access
Forget New Year's resolutions and swimsuit season. During your substance abuse treatment, Recovery in Motion wants you to get back in the gym, center your chi with yoga and start focusing on your health and mental well-being. After months, if not years, of drug and alcohol abuse, your body was being poisoned. Because of that drug-seeking behavior, you may not have realized it or could really do anything about it. Now is the time to set healthy routines and getting your brain back into the driver's seat of your goals and aspirations. So, let's go to the gym!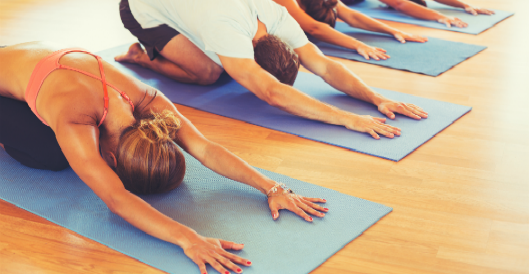 Weekend Activities (bowling, hiking, movies, museums, etc.)
Those in active addiction like to do one thing: drugs. In treatment and in your recovery, you will find better things to do with your time than use and abuse the substance that has enslaved you. Recovery in Motion will teach you to bowl, soak up some sun on a hike, expose you to the movie scene and more. This is your second chance to find out what interests you, what you like to do and what re-ignites your passion for life. Just because we are sober does not mean we don't know how to have fun. Let Recovery in Motion show you.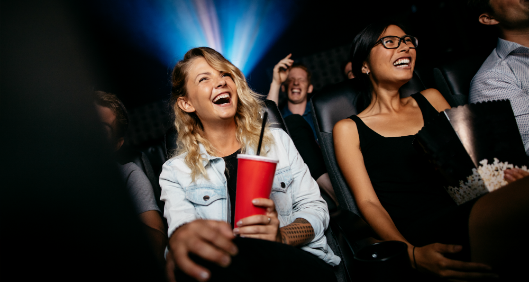 Recovery in Motion Provides
Full Service Treatment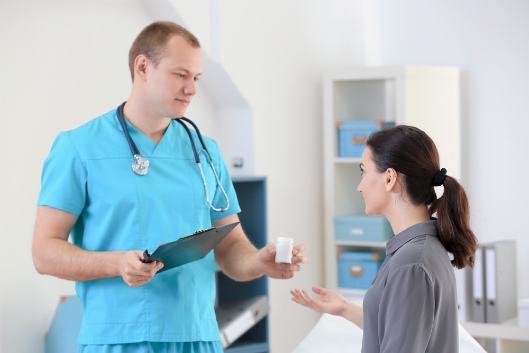 Safe and Comfortable Detox
Recovery in Motion does not believe in 'cold-turkey' detox. Going 'cold turkey' is no way to enter into a life-changing treatment program. Your fear of withdrawals should never stop you from seeking treatment.
At Recovery in Motion, you'll be supervised by a medical staff during your drug and alcohol detox, and will continue through the treatment process. Your first experience with us should not be in agony—no, your time with us needs to start off on the best foot possible. A negative mind space will just cause problems and keep you from what really matters.
Addiction medicine has come a very long way in recent decades, so certain symptoms of withdrawal can be treated with non-narcotic detox medications. Those trying to recover from an opiate addiction have options of Subutex, and those afflicted with alcoholism may be given Librium. Medications like these are designed to ease your struggles with detoxing so that you are more receptive to what matters.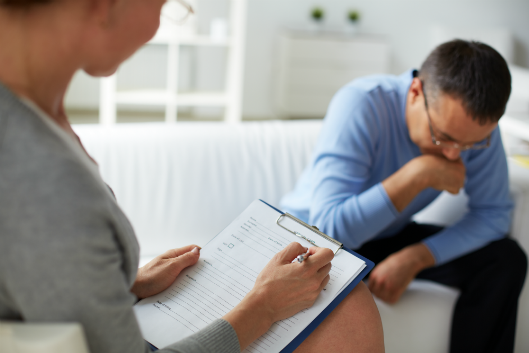 Residential Treatment
If you're a victim of chronic relapse, you are aware of how powerful the disease of addiction can be. You are at war with your mind.
Your brain wants you to abuse your drug of choice, but your heart knows that it is destroying your work ethic, family dynamic, self-worth and your morals and values system. What you need is a strong support system, rigorous routine, one-on-one time to work through your internal struggles and guilt and the tools to keep you in the right direction
Recovery in Motion is a residential rehab facility; we'll have the chance to focus on you and your current situation. You need to feel completely safe and comfortable without worrying about the outside world triggering your addiction.
We will be able to get to the root of your addiction and help you develop healthy coping mechanisms that will help you maintain your path to recovery. Talented and dedicated therapists will construct an individualized substance abuse treatment plan that is centered around your needs and future goals.
Being in a residential rehab will ensure you get the attention you deserve, the support you need, and the time required to build up confidence in your sobriety. We see the hidden potential in our clients every day and we want to see what you are made of.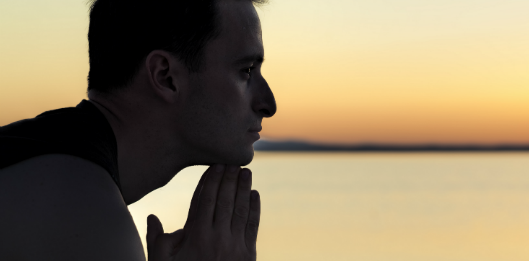 Intensive Outpatient Program
An Intensive Outpatient Program (IOP) is the next step in recovery which entails a part-time commitment to recovery therapy sessions. IOP is a way of easing out of residential treatment, armed with life-skills and coping mechanisms into the real world.
Intimidated, overwhelmed, uncertain; these are just a few feelings people feel fresh out of treatment. You don't have to feel that way, you could have confidence in your recovery fresh out of treatment.
How Do You Maintain Confidence You Ask?
Having a strong aftercare plan and that plan could include an Intensive Outpatient Program. By going to the IOP at Recovery in Motion, you'll have more freedom while you learn to embrace your recovery while still receiving the treatment and supervision that you need.
By going to an IOP, you'll be receiving regular treatment while having a little more freedom than you did while you were in the residential program.
But what matters the most is the continued support with IOP, regular sessions that focus on healthy coping mechanisms and the structured routine that keeps you focused in the right direction. Let Recovery in Motion focus on you when you need it the most.
We also believe in the benefits of going to a Sober Living Facility upon discharge.  After treatment, it is important to move to a place that is structured and drug and alcohol-free.  It helps to be with others in recovery after treatment as it can reinforce a firm recovery based foundation.