How Do I Know a Particular Drug Addiction Rehab Center is Right for Me?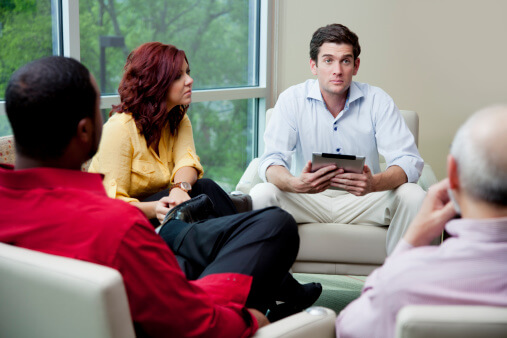 Trying to find the right drug addiction rehab center for your very individual needs can be overwhelming. A simple online search leads to many possibilities all across the country.
While many of these choices seem promising, do they offer what you really need? Is the focus on sustained recovery, or is much of the drug addiction rehab center website used to show amenities that don't interest you? While a "retreat" is always nice, is a retreat going to save your life? Will it actually deliver the long-term recovery you want or just some pretty amenities instead?
What You Really Need from Drug Addiction Rehab Center Treatment
When substance abuse is controlling your life, drug addiction rehab center treatment must be focused on recovery and rebuilding what has been damaged. Luxury amenities won't get you back on track. A comprehensive array of therapies and focused rehabilitation will. Through a Joint Commission-accredited, long-term rehabilitation program, you can focus on fixing the problems of your past that led to addiction in the first place, while overcoming the hold that substance abuse has on your life.
Traits of the Most Effective Drug Addiction Rehab Center Programs
Joint Commission accreditation is an affirmation of quality in drug treatment after a thorough third-party audit of program components, facilities, staff, client satisfaction and patient success in recovery. When the gold seal of the Joint Commission is displayed by a rehab center, you can be assured that you will receive the most effective substance abuse treatment possible.
Beyond accreditation, additional traits of the type of program you need for success in long-term sobriety include:
Medically supervised detox program

Long-term residential program availability for those needing concentrated, effective treatment

Dual diagnosis treatment for co-occurring disorders and anger management, as needed

12-Step program integration toward support in aftercare and the home community

An array of evidence-based therapies, such as cognitive behavioral therapy

Holistic therapies, such as art and music therapy

Family support and therapy

Individual counseling

Group therapy

Life and coping skills education

Aftercare
Recovery In Motion Provides Treatment that Is Right for You
When focusing on treatment is your objective from rehab, Recovery In Motion provides the long-term, comprehensive rehabilitation you need. Recovery In Motion is a long-term residential program that is more affordable than other types of treatment facilities that are more focused on expensive amenities you may not want.
Adults over the age of 18 and ranging into retirement years are treated by Recovery In Motion each day. If you're ready to overcome drug addiction, call Recovery In Motion in Tucson at (866) 418-1070, so you can join peers from all parts of the country in treatment designed for ultimate success. Rooms are available, so make the call today.