Steps You Can Take For a Loved One to Get Help With Addiction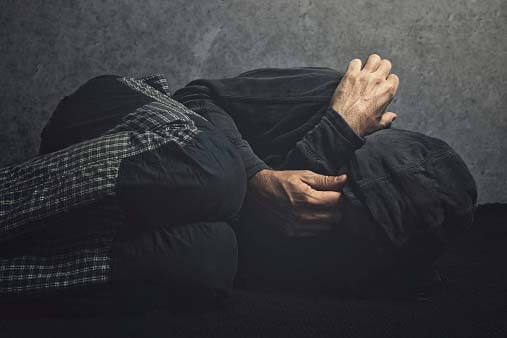 The goal of anyone wanting to enter addiction treatment is long-lasting recovery. Recovery, though, consists of several steps The steps can be taken by each person in their own time and by different means. No matter how someone seeks help for addiction, every step towards recovery is a step in the right direction, away from substance abuse.
When someone you love uses drugs, he or she may come to you to ask for help with addiction. If this happens, it's important to realize that asking for help is one of the biggest steps someone abusing drugs or alcohol can take. It's a step that should never be ignored.
But if your loved one resists help with addiction, you can still take steps on his or her behalf to explore options for drug addiction treatment. You can also take steps to help convince a loved one to seek help.
Providing Your Loved One Help with Addiction
If loved ones have asked for your help with addiction, there are several things you can do to keep them on their path toward recovery, including:
Locating a doctor or other health professional who can diagnose addiction and make a treatment referral

Reassuring loved ones that they're on the right path and they're being courageous

Talking to loved ones about how science has proven that treatment works because addiction is a disease, just like diabetes and other health conditions are diseases

Telling your friend or loved one that overcoming addiction will open new positive doors and help resolve past bad decisions and disruptions his or her addiction caused

Reminding loved ones that you're there for them and that you can be relied upon each step of the way into a happy, healthy recovery
If loved ones don't seem to understand they need help for addiction, you can gain some support for getting them into treatment. This support may be through personal pressure as part of an intervention. During this process, professionals can provide the guidance needed to ensure treatment results.
Exploring Treatment for Help with Addiction
Even if loved ones aren't interested in treatment, you can start exploring rehab program options. This will empower you with the right information when the time comes that they are willing to admit addiction is a problem that must be overcome. There are also times when finding a recovery program suited to loved ones' personalities and needs may be enticing enough to help them do the right thing by entering treatment.
Recovery in Motion Residential Treatment in Tucson, AZ
Recovery in Motion in Tucson, AZ provides addiction treatment residential treatment for drug and alcohol addiction. This program has been successful in helping people from many states gain recovery from their addiction. Patients have come from as far as Chicago, Nebraska, Kansas, Oklahoma, and San Diego to gain freedom from their substance abuse. Some have come as part of family and friend intervention led by Recovery in Motion, just as your loved one may need.
Recovery in Motion accepts many health insurance policies and affords family the ability to participate in recovery through the family participation program. Call Recovery in Motion today at (866) 418-1070 to learn more about getting your loved one the help he or she needs for a brighter, healthier and happier future.